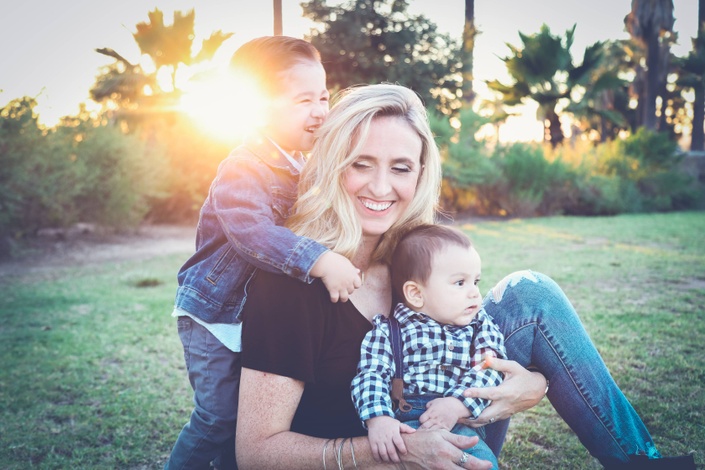 Parent Your Spirited Child with Confidence
A Proven System To Take You From Chaos to Calm
Imagine these scenarios with me for a moment.
Your 3-year old is having his umpteenth meltdown of the day…this time because you gave him the red cup (that he just asked for, of course). You've tried everything you can think of to help soothe and distract him, and you're out of ideas…and patience.


Your 6-year old is perpetually grumpy and defiant. You already use positive parenting strategies with her, and just can't understand why she has to fight you on everything. You go to bed every night feeling defeated, and wondering if maybe you weren't meant to be a mom.



Your toddler's daycare teacher and grandparents are constantly telling you you need to be stricter and set more boundaries. She has trouble sharing, loves to climb on pretty much anything, and has been known to bite her playmates (and you!) when things don't go her way. No matter how many times you give her a timeout, she immediately goes back to what she was doing.
In my Facebook groups of more than 45,000 parents of spirited kids, these are just a sampling of the many challenging scenarios parents bring up, every single day.
I'm not going to lie: parenting a spirited child can be hard.
You've likely noticed that many traditional discipline strategies just don't work for your more intense, persistent and sensitive child…or that what does work one day, might not work the next.
And this can lead you to feel totally unequipped, unprepared and helpless to parent your spirited child effectively.
When my son was little, I remember going to bed many nights thinking:
Will he remember all this yelling when he gets older?

Am I somehow hurting him by the inconsistent – and often impatient – way I'm parenting him?

Will I ever be able to go to bed at night without feeling guilty and having regrets?
If you have a spirited child, I'm guessing you've had some of these thoughts yourself.
You're not parenting the way you want to, but your child is also different than other kids…he's just…."more".
More intense, more demanding, more sensitive, more strong-willed, more everything!
And despite your best attempts to be patient, to use positive discipline strategies, and to see things from your child's perspective, you still feel like there's *lots* of room for improvement.
You desperately want:
Your spirited child to feel respected and loved, unconditionally
To have more of a plan for how to address challenging behaviors…before they happen
To know which behaviors you can just ignore and which you need to set limits around
To understand why your child behaves the way she does – while everyone else's kid seems so flexible and easygoing
To have more peace in your home, rather than constant fighting and power struggles.
And perhaps most of all, you want to feel calm and confident in how you parent your spirited child, and to go to bed each night without that yucky, pit-in-the-stomach feeling of regret.
You want to know that you're parenting your child in a way that is nurturing her big personality, and helping her live into her full potential....because we know from the research that spirited kids who are parented well actually tend to turn out better than their more easygoing counterparts!
I've been fortunate to see this play out in real life, with my own spirited son. He's now 12, and has come out the other side of spirited - meaning all those traits that made parenting him so challenging early on are his best traits now...and he's actually a JOY to parent!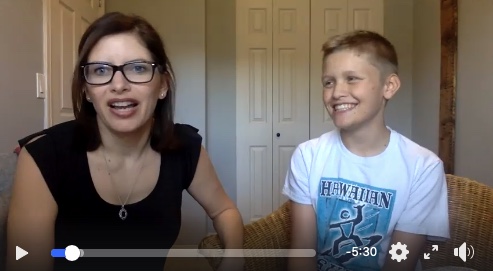 Sam (my spirited boy) and I recently doing a Q&A in my Facebook group :)
About this course
I developed the Parent Your Spirited Child with Confidence system while completing my Master's Degree in Family and Human Development.
I knew from the research - and through raising my own spirited child - that these kids required a different type of parenting: a more warm, flexible and sensitive approach.
I was on a mission to find out exactly what this "warm and sensitive" parenting looked like…because I wanted to be able to tell parents exactly how they could do it themselves, and help their child have the best possible outcomes.
And so, this course was born!
Parent Your Spirited Child is a step-by-step system to help you parent your spirited child in the most effective, respectful way possible.
In the first part of the course, you'll start to really understand your child's temperament and the specific "lagging skills" your child is struggling with. This will immediately give you more empathy and patience for your child, and will help you identify situations that are more (or less) likely to trigger a meltdown or other challenging behaviours.
Next, you'll learn specifically what a "warm, sensitive" parenting style looks like, according to all the research.
This is also where you'll get a whole bunch of discipline strategies for your "toolbox", so you'll know exactly how to decide on your expectations ahead of time, how to set and enforce limits, and how to help your child come out of a full-on meltdown.
And finally, you'll learn specific strategies and skills so you know exactly how to respond to common and specific issues like bedtime battles, mealtime struggles, transitions (like getting ready in the morning), hitting, and more.
You'll also learn how to manage your own emotions, as this is so important with spirited kids! You'll learn how to avoid what I call the "spirited child negative feedback loop", and learn the exact steps I recommend for calming yourself down in moments of chaos…so you don't inadvertently make things worse.
Why invest in this course?
Enrolling in this course is an investment.
But I truly believe this is an investment in your child – both now, and for the future.
To put things in perspective, the cost of this course is somewhere around the price of:
A week of sport's camp for your child
A new video game console
A couple of nice dinners out with your spouse or family

Another parenting course that's great for parents of easygoing kids…but that doesn't show you how to adapt the info for your more intense, sensitive child.
How this course works
This is a completely self-paced course that's made up of 8 different modules. You can view the entire curriculum below.
Each module consists of a 20-minute (approx.) video lesson, and most also include worksheet(s) to help you set goals and really internalize what you've learned.
For anyone choosing the upgraded plan, you will also be sent the link to our VIP course Facebook group, where you can ask questions, get feedback on your completed worksheets, or just get support from your fellow students.
Finally, this course comes with an audio download of all the lessons...which is perfect if you're just too busy to sit down and watch the video lessons!

Who is this course for?
This course is for any parent of a spirited, strong-willed or super-sensitive child, toddler to school-aged (around 6/7), who wants to see immediate improvements in their home.
Although this course is designed for toddlers+, if you have a spirited or "high need" baby, taking this course can ensure you understand how to set limits and discipline your child BEFORE you make the mistakes most of us make!
How this course was created
The information and strategies in this course weren't simply taken from anecdotal evidence. Rather, a full literature review was conducted and relevant research findings were incorporated throughout the course.
What does this mean for you, as the parent of a spirited child?
You can feel confident that there is solid research backing each of the main ideas of this course.
In addition, I have included strategies that consistently prove effective for myself and for the parents I work with. Check out the testimonials below if you're unsure!
The course was reviewed by Dr. Amy Reesing of Arizona State University. The self-care module was created in consultation with Dr. Derrick Klaassen, Registered Psychologist, of Trinity Western University (who just also happens to be my husband ;).
Here is just SOME of the awesome feedback I've gotten from my amazing current students*....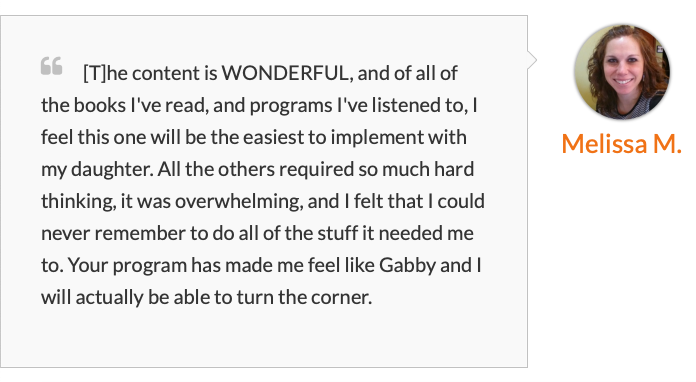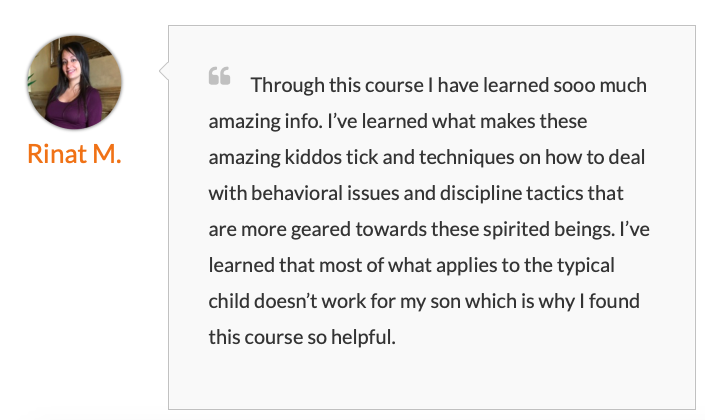 "We have just excelled at having a more peaceful home..."
Vanessa W. (and Hunter!)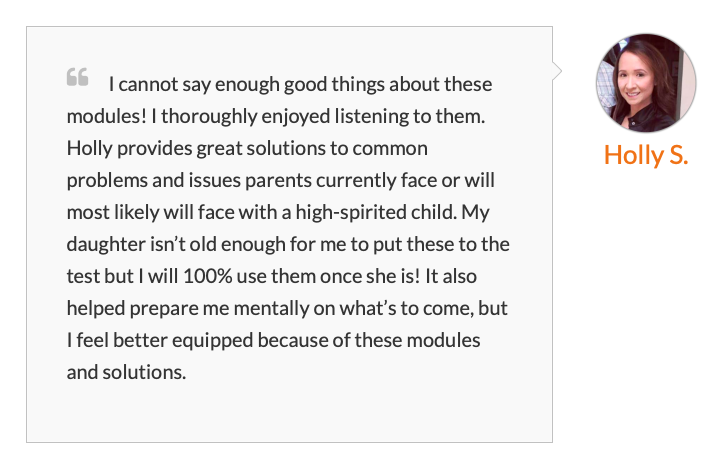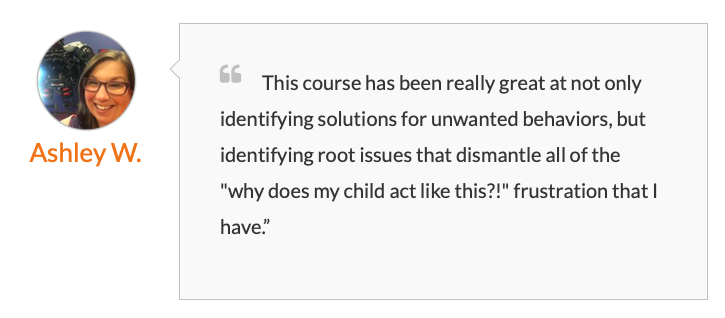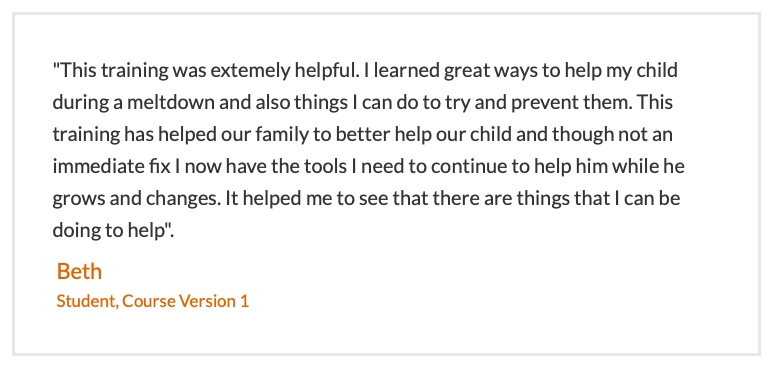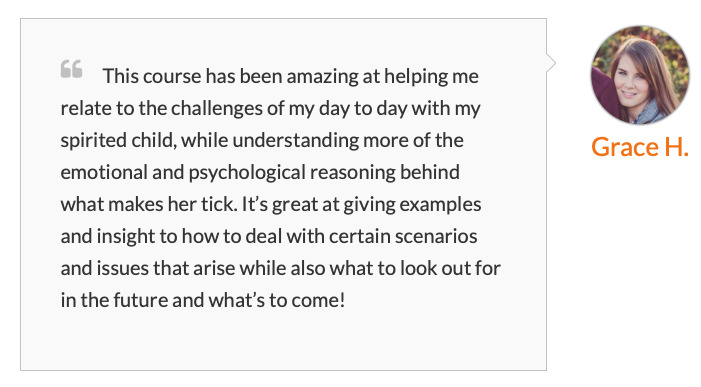 *Results may vary
Your Instructor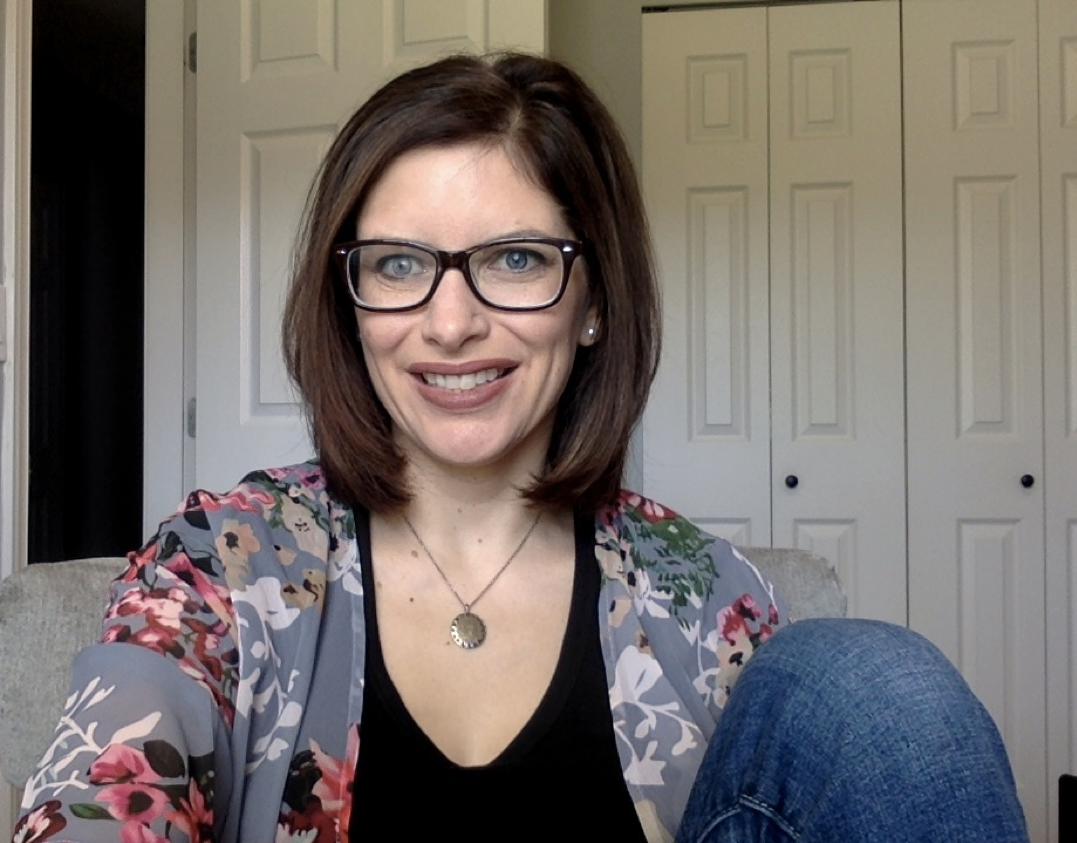 Hi, I'm Holly! My passion is helping parents raise amazing (spirited) kids! I'm a Parenting Coach and Educator, Founder of The Fussy Baby Site (wwwthefussybabysite.com), and mom to two big kids (12 and 15)...one of whom has come out the other side of "spirited". I have my Master of Science in Family & Human Development, and my advice has been featured in major media outlets like Parents, Huffington Post, Motherly, Today's Parent, and Kidspot.
Course Curriculum
Introduction
Available in days
days after you enroll
MODULE 1: Understanding Your Child's Temperament
Available in days
days after you enroll
MODULE 2: What's the Best Parenting Style for Spirited Kids?
Available in days
days after you enroll
Frequently Asked Questions
When does the course start and finish?
This is a completely self-paced online course - meaning you decide when you start and when you finish. To help you get support as you take the course, you'll also have lifetime access to my private VIP Facebook group where you can ask questions, submit your worksheets for feedback, or connect with like-minded parents.
How long do I have access to the course?
After enrolling, you have unlimited access to this course for as long as you like - across any and all devices you own.
Are refunds available if I'm not happy with the course?
Yes! I truly believe that if you implement the strategies in this course you will start to see immediate improvements in your home. If for any reason you are unhappy with the course, you can request a full refund within 30 days.
What if my partner or child's grandparent also wants to take this course?
Anyone who registers in this course gets a free "guest pass" for their partner/parent, etc. Simply send me an email after your purchase and let me know who you would like to add to the course!